I broke down and did it.
I ordered a
Lammily
.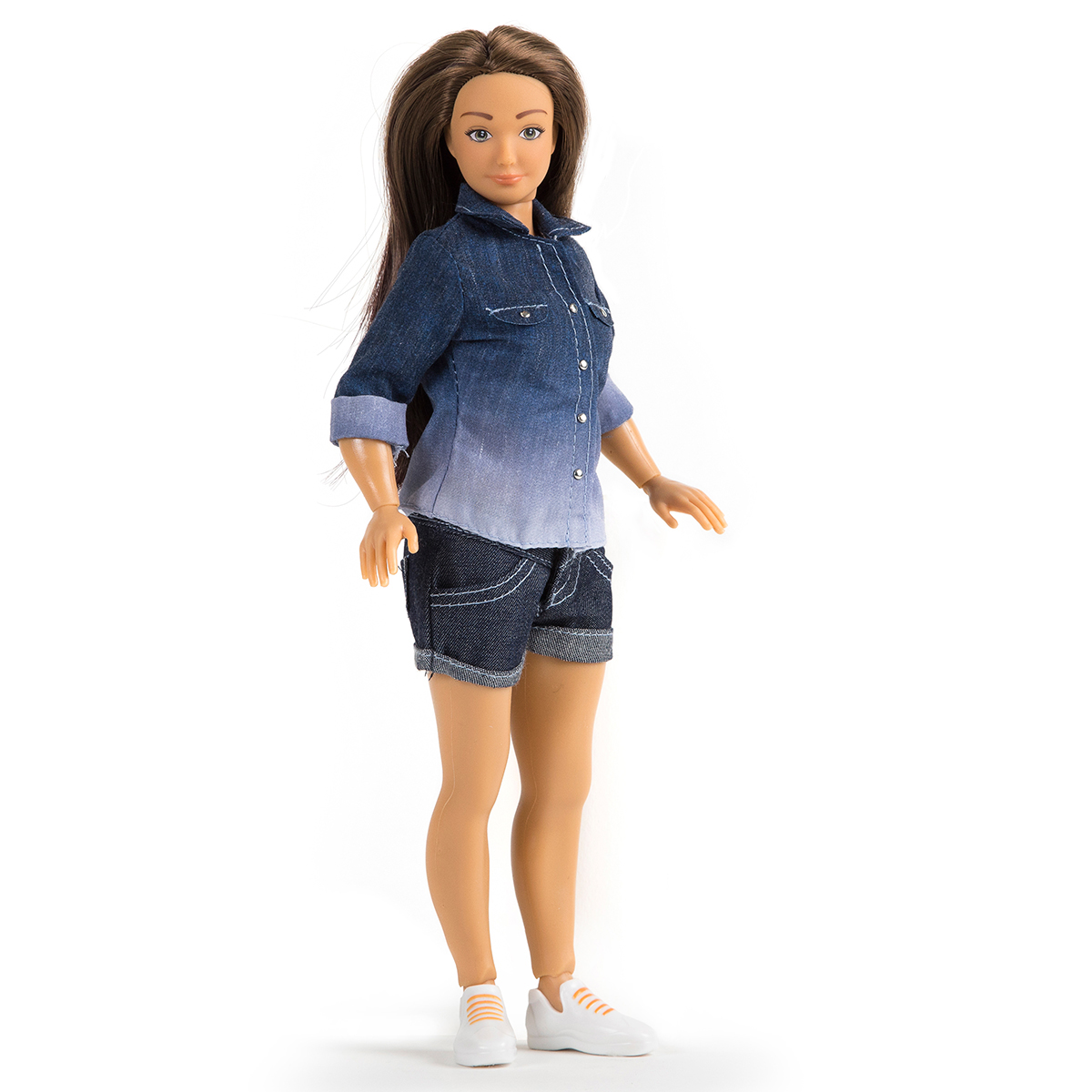 Lammily is the "realistic" fashion doll that came out in 2014 (funded by crowdsourcing). She is an alternative to the unrealistic fashion doll (also known as Barbie.) The website has all the details.
She and her
super cool outfits
(I ordered Scotland and Barcelona) as well as the "
Lammily marks
" (how neat is that idea) are pretty expensive and AJ won't be old enough to play with her for years, but I thought what the heck. It's fun that the first edition came out in AJ's birth year, and I really like the doll and the clothes.
The plan is to leave the doll in the packaging until AJ old enough to play with her, and then present to her for her birthday or whatever. If she is a tomboy and not into dolls well then mommy can play with it. Haha. The feminist in me kind of hates to admit it, but I loved Barbie as a little girl. I wasn't allowed to have many Barbies, however (for which I am now grateful). My mom also wouldn't buy many Barbie clothes; she told me I could learn to make my own clothes for them. She was right and I would pass time designing, crocheting and sometimes sewing outfits. Anyway, I think Lammily is better than Barbie and am glad that somebody came up with an alternate design.
On a related topic, here I am daring to think of AJ as a little girl. It's still much too much for me to do that often (because her babyhood goes by so fast and because, well, it still feels like tempting fate) but sometimes I can do it. Sometimes I will think of some fun things we could one day experience in a future as a family, and I feel so excited. Lammily is the tiniest fraction of it. (Right now my fantasies mostly have to do with seeing new places, because I'm a bit obsessed with travel for some reason. Maybe it's all the time spent in the house, but I'm both very nostalgic about my travel experiences, and really looking forward to exploring with AJ.)
Anyone else have a memory of a favourite toy, or a toy you're looking forward to introducing to a child or future child? or a place you want to explore with your child. I can't wait to take AJ to the ocean!
Microblog-o-rama has all the cool links - go there and leave yours!