Have you watched the documentaries on
sinkholes
? Terrifying, aren't they?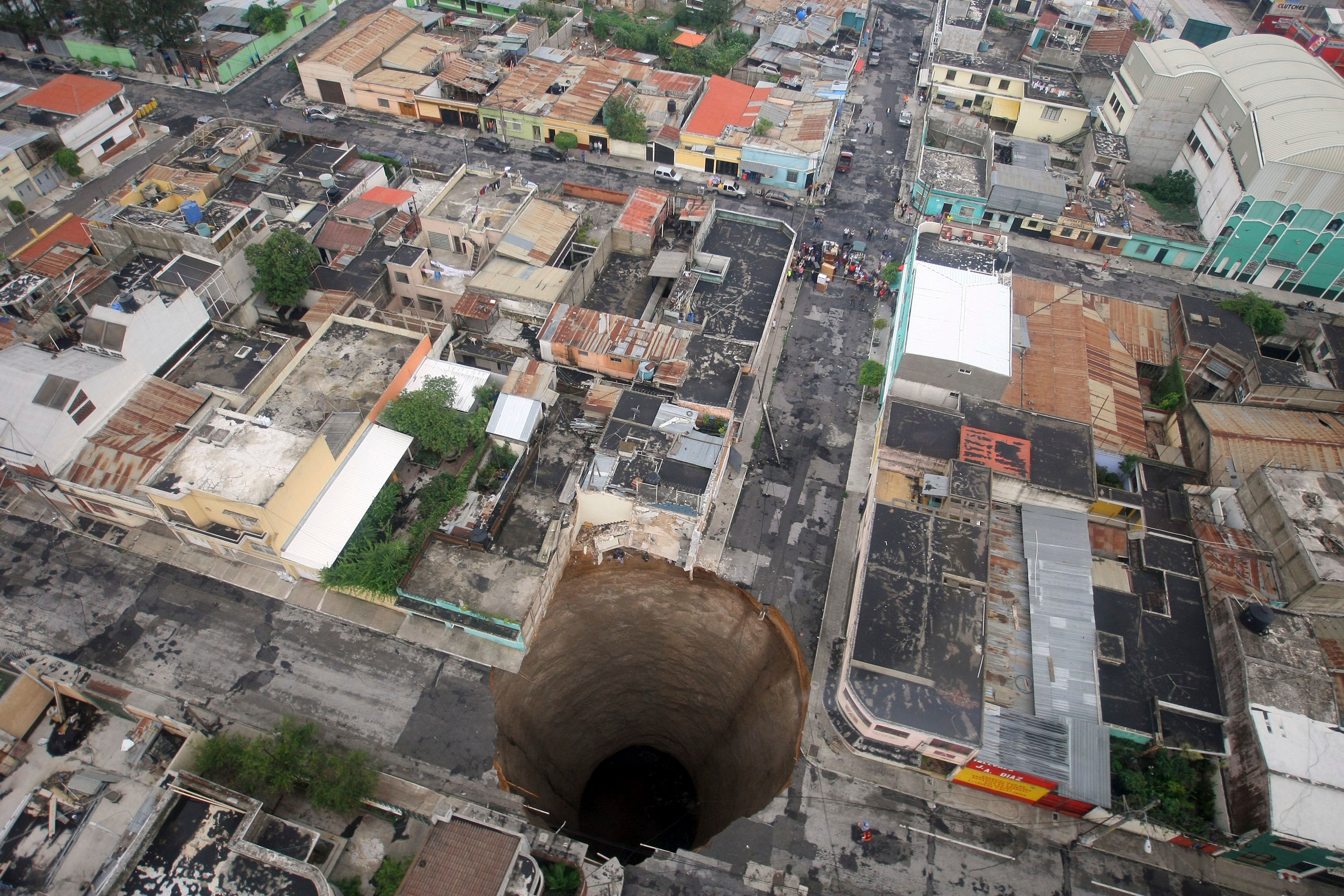 I feel like I've had emotional sinkholes lately.
I'm going about my day, doing things I ordinarily do, and it suddenly feels like....a piece of my identity, my self, isn't there. I feel vaguely like a liar, when I try to talk about myself to someone, because I don't know if what I'm saying is true. And my words feel dangerous, like they might tear open unexpectedly savage wounds in myself or others. Although I'm not trying to fool anyone. I'm not trying to hurt anyone.
I'm hoping this is some combination of ending a cycle (yes it still bothers me, especially the ones that are more "normal," but don't result in pregnancy), waking up at 3:30am, and maybe not blogging often enough.
I've felt this way before, at times of transition and flux. Somehow though, I thought I was done feeling that way. You know, married, established career, mother, financially stable. I thought those feelings belonged to my 20s or earlier when I didn't have any of those things and life was much less predictable.
I guess it's less predictable than I thought, and I'm less stable. It's not a pleasant feeling. But at least I know myself a little better, and I know that I've been here before.