A list of some of our go-to baby products and brief reviews! Updated March 30 2015. (Sorry about the formatting; it is a pain in the butt to do pictures and text at once.)
Also check out my New Mom Style and Sanity Savers!
Mamas and Paps Baby Snug
We bought this when AJ started to sit with support. She didn't fit in a Bumbo (don't buy that or any baby chair without trying if your baby will fit in it.) So far it's working well and I like that the inner part can be removed when baby is older to make it a bigger size. Tray is removable.
BumGenius All in One diaper
We 18 of these and they are working out great! With a (so far) exclusively breastfed baby we have had almost no leaks (still use a disposable at night). We have a front loading washing machine and have to set it to use max amount of water to wash properly.
Baby Hawk Mei Tai
It was a bit awkward to use till AJ turned 4 months, though I did use it occasionally from about 6 weeks. Now I find it very comfortable and she usually likes it. Most awkward part is getting baby out as I tend to get all tangled in the long straps. It's getting easier with practice! It also took me a while to learn how to tie a reef knot (as opposed to granny knot) behind my back. Now I'm pretty good at it! (Granny knots tend to slip; also I grew up on sail boats and granny knots were are no-no.)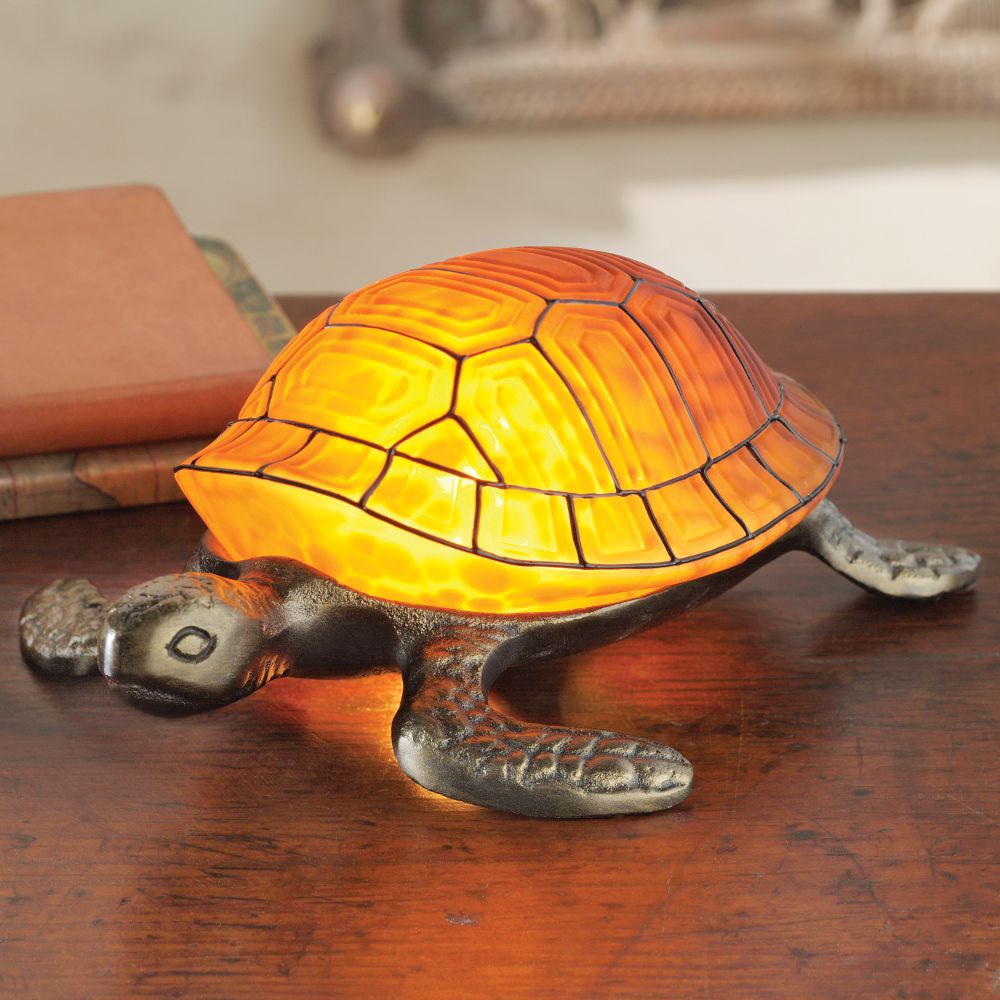 Art-Nouveau inspired tortoise lamp

I love turtles....did I ever mention that? This is currently the night light in our room. AJ loves to stare at it. One day it will be hers....if she doesn't smash it somehow.
Stork Craft Carrara 4 in 1
crib
So most cribs look the same to me, and I'm not really sure what to say, but good looking piece of furniture anyway.
Stork Craft Universal Organizer/Change Table

I'm glad we got the version that has cubbies and not drawers - it's much easier to grab items.
Love this stroller - it is everything I hoped it would be. It converts easily from full recline to sitting, and the big wheels easily navigate gravel/snow/ice and whatever other obstacles. Both Mr. Turtle (over 6 feet tall) and myself can use it easily.
Halo Bassinest
Love it. Baby sleeps at eye level. I hope she can use it till 6 months at least because I don't want to retire it!