I know, so exciting eh?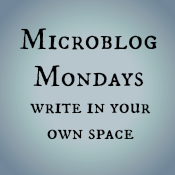 I've been so focused on
existential questions about life and work
in the past week or so that I didn't have any expectations that I would accomplish anything. I did get some things done, but I couldn't focus my mind on it. Now that I feel past some of that I'm going to try to live in the present and have a great summer!
On the to-do list so far:
grocery shopping
some yard chores in the front and back
look into swim lessons for AJ
fill out some forms that have been ignored for too long
connect and hopefully make plans with the people I've had "we should really get together" conversations with in the last two months, and look into some leads and ideas for mom friends
I'm not giving myself a timeline for it, but hopefully will get to most of those things this week!
hope everyone has a good one.