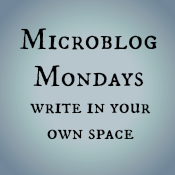 Ok, not technically the new year yet, but already I have so many "new" things on my mind!
AJ is doing great. She is bigger all the time, and giving us more and more smiles when she's in a good mood, including big gummy grins. Here is one of my favourite photos. This is the one we put on her Christmas keepsake ornament. She is already bigger than in the photo (goodbye cute fish pajamas that daddy bought her) but I'm behind on downloading and organizing photos.
I will write something about Christmas holidays eventually (hope everyone had a good one and/or survived with some grace). But my mind is already turning to the new, so here somewhat briefly are things on my mind:
1) Breastmilk storage/pumping
I have been planning to do this for a while but only worked up the nerve recently. I am hoping in the new year to be able to leave AJ with someone (i.e. grandparent) so I can resume weekly activities like band and hopefully a dance class. Not to mention being able to go on the occasional date with Mr. Turtle. But for this to work the babysitter has to be able to feed AJ and since I am exclusively breastfeeding, this means getting a supply of milk. So I'm having a go with the Medela hand pump. I didn't want to invest in an electric pump if the hand one would be sufficient ($60 vs. up to $200). It seems to be working in that pumping doesn't hurt and I'm expressing milk, but it is slow going. For the most part I'm only expressing milk after a feed, so I suppose it makes sense that there isn't much left. It comes out a few drops at a time, so it is rather tedious. My goal is to have between 40 and 50 mL collected by the end of today, which doesn't sound like a lot, but perhaps good for a start?
Any other moms have experience with using a hand pump and what kind of results to expect?
2) Car!
After being car-free up to age 30, then a one car household for the next four and a half years, I now have a car! So it is the end of an era but the beginning of another one and I am mostly positive about it. We were able to import my MIL's 2006 Volvo which I'm told is a good car. (I know nothing about cars and just want it to get me from A to B without breaking down. Oh, and a seat warmer is essential.) This should mean I am less house-bound and dependent on others. Of course my task is to get confident with city driving. I have had my license since age 18 and I have some experience driving, but it is something I have gone to great lengths to avoid in the city. Even when our shared car was available to me I preferred to take transit, walk or car pool. So I have some work to do, including working up the nerve for that first solo drive with AJ. There are places nearby I can go, I can choose to avoid high stress times like rush hour, and I have extras like Garmin and AMA membership, so I really have no excuses, although I will probably never understand the Romance of the Car that many people have.
3) Weight
It's not a big deal, but I would like to lose the last 10 pounds or so of baby weight. I feel fine and I'm happy with my body proportions, but I have a wardrobe of clothes that don't quite fit! Especially pants (trousers for UK readers). Pre-pregnancy I liked clothes a lot and bought quite a few, so I would like to be able to wear them again and not have to replace that many things, especially now with a tighter budget. I have been wearing my maternity jeans and knitted leggings, but as I get re-acquainted with my body post-birth I would like to wear real pants again. When I left the hospital I thought I would never wear anything but yoga pants again, but behold, I am moving on! Or at least thinking about it. I have decided to buy a couple of pairs of "real" pants that fit right now, however, so I'm not stuck in maternity jeans on the days that I do care what I'm wearing.
3) Child care for the fall
In my city it's common for parents to put their children on daycare waiting lists well before they are born. Well, if you read my blog during pregnancy you know that daycare was the last thing on my mind. Fine, whatever. But now I have definitely have to think about it, as the assumption is that I'll return to work in the fall. I've made a couple of inquiries; I don't know much yet. I really hate even thinking about child care for AJ, when she is so new and the time with her so precious, but it's not something that can be decided last minute. This could be the most stressful thing I deal with this year.
4) Birth control
Ack, what to think or do? This is one topic that I don't ever recall anyone blogging about! In our last post-natal class, the instructor went to great lengths to tell us how bad it is to get pregnant in the months after birth, how the body is not ready again for 18 months, etc. The general cultural assumption seems to be that you go on birth control after giving birth, because "anything can happen!" but of course that's assuming both partners are (optimally?) fertile. So I will go ahead and ask: Any IFfers who have had a baby (or have an opinion), did you use birth control (not counting breast feeding) and if so what kind? Or did you assume you would be your own birth control? I have such conflicted feelings about this because of course it brings up the question of a second child and if/how/when.
Happy new year to everyone; I hope 2015 brings you closer to your hopes and dreams.
...all about Microblog Mondays and post your entry!....